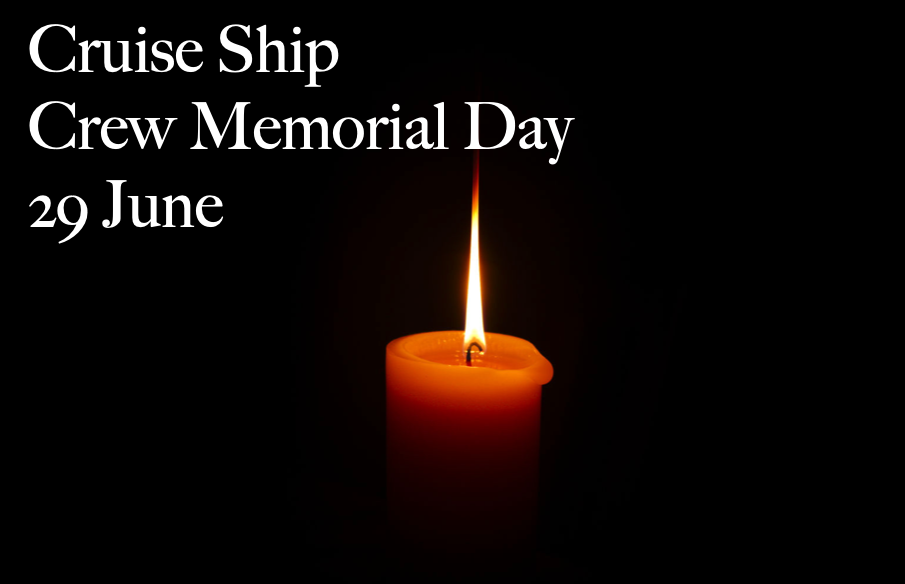 In partnership with cruise ship crew member networks on social media, NAMMA and its members can remember cruise ship crew members who have died of COVID-19 and other causes since the pandemic started more than a year ago.
This initiative is the idea of one cruise ship crewmember who shared with us in conversation that "I want their families to know that they were loved." And this same crewmember wrote to us, "Many times this year I saw this on social media trend, people write RIP and then forget and life goes on but nobody remembers what has happened to their families, some of them have lost their young dad or mom, and only source of income."
We encourage any seafarers' welfare mission to hold a special time of prayer or remembrance on that day to remember those who have died, to pray for their families, and to ask for protection for those who are rejoining cruise ships at this time.
At this time, we note the following initiatives:
Please contact us if you have any additional programs to add to this list.
Contact: Dr. Jason Zuidema, Executive Director, NAMMA – executivedirector@namma.org